, please pay attention to WeChat official account: new old Wang does not install
,
,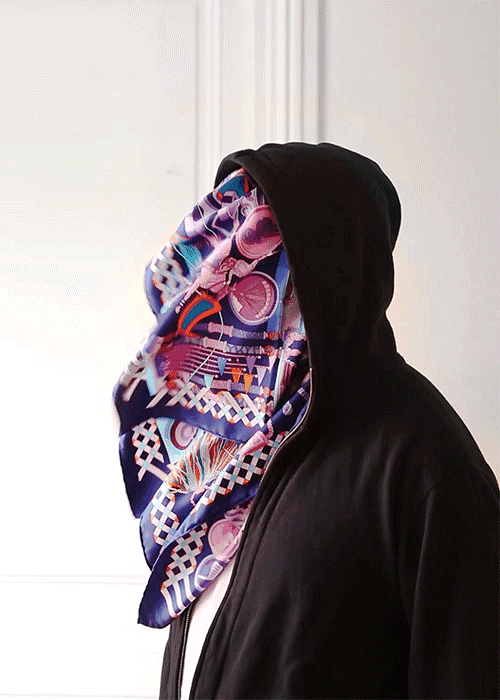 ,
,
,
,
, and is often asked "do you buy a house?" The meaning behind this sentence is: did you succeed in Beijing? How successful?
and
if you answer "buy", the following question must be "how large is it? What ring is it? " And like I said, "no!" Then you will see the angry expression.
and
now, the meaning of asking if you want to buy a house has deviated from asking questions. It has become a ruler, a ruler of success, a ruler of wealth and a ruler of life.
,
two
and
in 2004, I just got into "men's wear". I don't look like five people and six people at ordinary times. In fact, there are a group of losers in the office. It's really the same as the rumor in the Jianghu that people who don't have a car or a house earn less than 10000 yuan are teaching a group of people who have a car and a house earn 100000 yuan how to live a decent life.
and
a group of moonlight clans live happily together. They eat, drink and play until midnight every day. Except for a few days when the deadline of each month is like a regular holiday, that time can not be described as too carefree. Until one day, a small partner bought a house.
,
, three
and
, which are small partners buying houses, shocked us, because they are the lowest wage among us. On the day when he paid the down payment, he went directly into the editor's office and said to the editor, "you're going to raise my salary." The editor in chief of
and
was shocked by him and instinctively asked, "why?"
"I'm buying a house. I need to pay the mortgage!"
and
then, he raised 700 yuan a month.
and
are the most upright and unreasonable salary increase in my career. For the first time, it was found that buying a house could also be a reason for asking for a raise.
four
After that day,
never took part in our dinner party again, because he didn't want to be asked to owe people, let alone invite himself; never took part in our night brushing activities, because after 11 o'clock, there was no subway back to Tongzhou, he was reluctant to take a taxi; never took part in the company's outing, because even though the company would reimburse the general travel expenses, he was reluctant to go out on his own Half There is no contradiction, but he is estranged from us.
and
get off work every day, and look at the back of him leaving in a hurry. We often say: after his life, what house will he work in all his life? If I were to die!
and
say that, we continue to enjoy the moonlight life, willful and free. In his work,
and
are hard-working and bear the brunt of humiliation. No matter what the leader requires, he will fully cooperate. Although he will also complain in a low voice when smoking together, no matter how much he complains, he will inevitably add one sentence in the end – forget it, don't say it, for the sake of mortgage.
and
at this time, we'll laugh – you poor man bought a Mao house. Look at me Where you want to go, what you want to play. If the boss is gossiping, he will be fired. What's the point?
and
are not only what we say, but also what we do.
,
Five
and
in 2008, when I was going to leave "men's wear", I didn't work very much every day, just look at the stock market, and then I would like to do what I like.
and
at that time, he often came to see me speculate, and asked me some knowledge about speculate when I was free. One day I asked him, "are you rich again or what? Suddenly want to invest? "
and
he smiled shyly, "no, no…" A few days after
and
, he asked the car editor about the discount car in the media every day.
and
finally knew that he had sold the 70 square meter house of sihuidong that he had bought before. He had replaced a large house of more than 150 square meters outside the East Fifth Ring Road, and there were still more than 100000 left, so he planned to buy a scooter.
,
six
,
and my car editor were shouting at the office: "Lao Wang! Look at people buying houses. They have already started to buy cars! We are still renting and driving! Catch up! " After listening to
and
, everyone laughed, but no one thought there was much difference between the two groups. At least around me, more people in Beijing are pursuing their own life rather than buying a suite. So, we didn't envy him much for changing a big house and buying a car, but we understood him a little bit, unlike the one-sided wonder and puzzlement of the previous years.
and
at that time, my mother often called and asked, "would you like to buy a suite? Do you have a down payment at home, and do it yourself? "
and
are rejected by me every time. To be honest, I don't even want to make a monthly offer, and I don't want to be tied up by the house.
and
listened to the radio several days ago. According to a survey conducted by the Chinese Academy of Sciences, the most unhappy ethnic groups in China are those with an annual salary of 300000-600000, while the two ethnic groups with the highest happiness value are those with an annual salary of less than 100000 and those with an annual salary of 1 million.
and
life are like shoes. Only you know if it's suitable. It's bullshit if you talk too much.
,
seven
and
started their business for several years, and once returned to "men's wear". The office went around, all the acquaintances exchanged greetings, but never saw the man who bought the house. He asked in a low voice, "what about him? Left the company? "
and
colleagues said, "Oh He didn't come. Asked for leave They have babies on their backs! "
? He doesn't want black backs at home, does he
"he's changing his house again."
"ah?"
"the house in the Fifth Ring Road of their family has gone up in a mess. He sold his house and bought a quadrangle near the sixth ring road. It was so big that he raised a pair of black backs to watch over his family. "
and
to be honest, at that time, I was a little envious – living in a clean place, keeping two dogs and doing what I like. Isn't that what I want to do for TM?
and
in the past few years, I haven't made any money at work, I haven't made any money in stock market, and I still haven't made any money in entrepreneurshipMoney I think it's more failure than failure. A while ago, he invited everyone to his yard BBQ. The yard of
and
is really large. There is a vegetable field in the yard. There are black backs and strings of local dogs running all over the ground.
prawns! Prawns! All kinds of prawns! He basically follows the standard of five-star hotel buffet.
and
all joked and brawled, admiring his investment vision and vision. When he heard that, he always held up his glass and said, "do it!"
and
are scattered, and I'm waiting for you to drive. He sat opposite me and suddenly said, "Lao Wang, I envy you very much?"
"clam?"
and
may be that he has drunk too much, but it may be true expression, "really true! Just now they all said that I bought the right house, but I think it's right that you don't buy a house. "
"bullshit! Do you know how many people envy your life? Including me! "
"I especially miss the days when we had dinner together, worked overtime together and washed the night together. At that time, when you were playing outside, I had to go back to TongZhou alone, and I cried in that house several times. Look at you, start a business, endure for several years, fail, go to work again, start a business again if you are not happy This kind of refreshing is called life. And I'm in men's wear. I've worked hard for that house for nine years. I dare not quit my job, do not listen, or do my own thing. It was my best 9 years, but I didn't do it for one day Before that, I also wanted to be rich. It's not easy to find the poor days like that? But now I find that TM can't find it. You don't have time to eat with me every day, and you don't have time to brush the night with me If you don't have a job, you can't find someone to chat with. I just thought: I came to Beijing at the beginning, I thought the same as you! It's about living a life that my hometown doesn't have. But now? MD, like my father, grows dishes and keeps dogs. The only difference is that he is in Northeast China and I am in the eastern suburb of Beijing. It's a failure! "
,
Nine
and
listened to him at that time. My heart was heavy, but I didn't say anything. If it's worse, I'll say: "I've been in Beijing for more than ten years, and now I don't have tiles on my head and feet. I've spent half a day buying a car. My family doesn't have enough money to pay for a year. I'm worried about food and clothing, but I don't know which day I'll be poor…"
and
who is not a little dissatisfied? How boring is a life without regrets?
and
are many things. If you miss them, you will miss them. At the beginning, in the golden age of the United States, anyone who speculated in stocks made money, just like we buy houses here. Later, several years later, economists said that the so-called "golden age" was a redistribution of state assets. So, over the years, Chinese houses have probably played the same role.
and
miss a lot of things, just miss them. So is the house, so is youth.
and
you will think that if you pay too much for the house, I will also be upset. For youth, there is too much waste. We came to Beijing with the same original intention and chose different lives, your pragmatism and my romance.
and
who want to come to Beijing to live are still suffering. Those who want to come to Beijing to make money have begun to flee. We should be glad that we are still in this city and haven't fled, because – you have memories to find, I have dreams to pursue.
finished